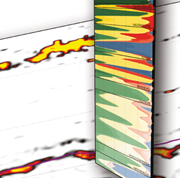 Direct probabilistic inversion
Handle uncertainty and non-uniqueness in a mathematically robust manner. Estimate subsurface properties, surfaces and facies for thin beds and small elastic contrasts.
More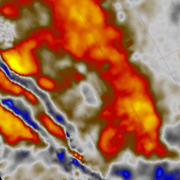 Time lapse inversion
Fast & cost effective time lapse interpretation of reservoirs. Simultaneous and symmetric AVO inversion of multiple vintages directly for changes in elastic parameters. Obtain reservoir answers in a production management timeframe.
More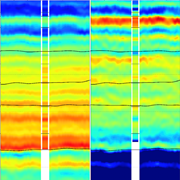 Seismic AVO inversion
Seismic simultaneous AVO inversion of all input anglestacks for any combination of elastic parameters (for example impedances, Lamé parameters, compressibility/compliance, etc.)
More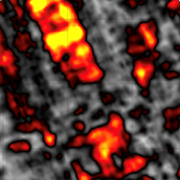 AVAZ inversion
Better understand the stress or natural fracturing intensity and azimuth in the reservoir. Invert azimuthal changes in amplitude to yield fast and slow shear wave velocity and the fast shear orientation.
More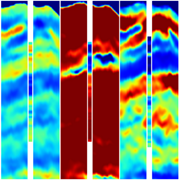 Rock physics inversion
Generate calibrated volumes of [changes in] rock and fluid properties by using local data driven rock physics templates to invert elastic domain volumes.
More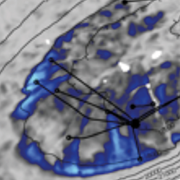 Simulation to seismic
Apply to reservoir model the entire filtering processes undergone by the seismic through the earth, processing and inversion.
More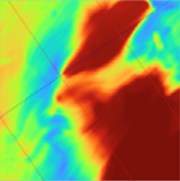 Geotechnical inversion
Pre-stack seismic inversion of UHR seismic for bulk modulus, shear modulus and density and derive Synthetic CPTs and geotechnical parameters such as cone resistance, sleeve friction and soil type.
More