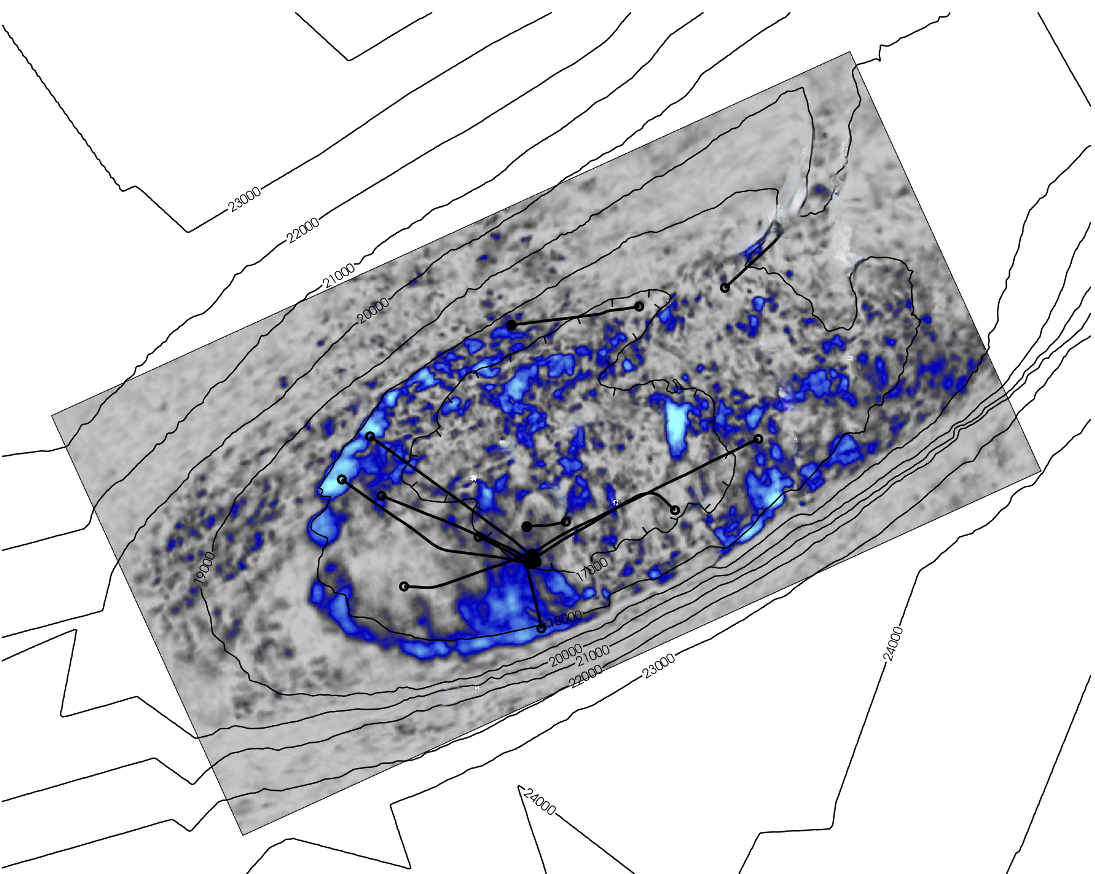 Changes in water saturation from time lapse seismic AVO inversion results*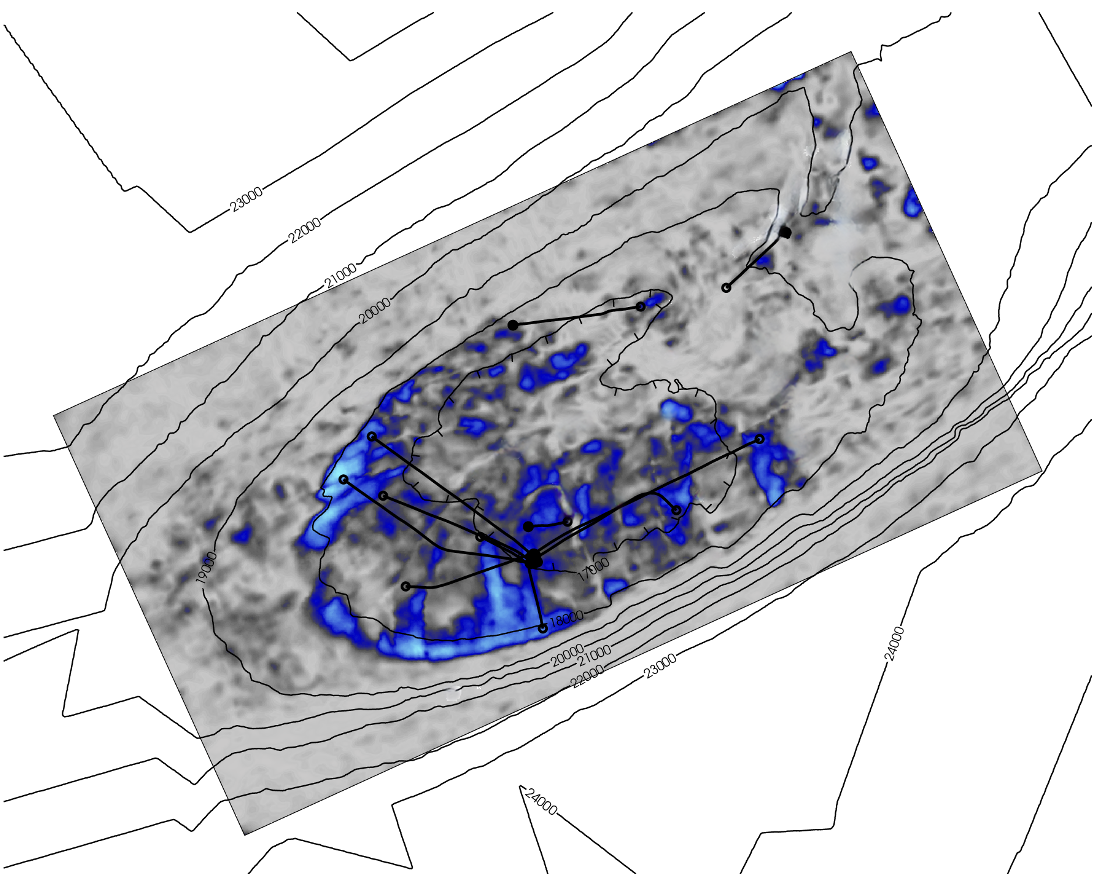 Changes in water saturation obtained from the reservoir simulator
(with added time lapse seismic noise to match the time lapse seismic noise level)*
*Data owned by third party
The Qeye sim-2-seis-2-sim workflow is designed to ensure an efficient yet rigorous conversion from the reservoir simulator domain (Eclipse models in depth) to the domain of reflection seismic data or 4D seismic based rock properties and their respective changes. This to enable a direct comparison of simulator and seismic inversion properties.
The Qeye sim2-seis-2-sim workflow main steps are,
Advanced re-sampling and transformation of reservoir simulator data into the seismic grid
Produce synthetic seismic
Invert the synthetic seismic to ensure that all filtering processes undergone by observed seismic are applied to the model
Adding noise-modelling workflow that accurately reproduces seismic noise across angle-stacks, is structural conformable and spatially varying
Produce reservoir model inversion results for comparison with seismic inversion results
The objective is to understand how and to which degree, the defined properties of the reservoir model match the seismic domain observed properties. A key part of this evaluation is to identify discrepancies which are associated with production, evaluate them and propose solutions. The Qeye script-based environment allows for a quick turnaround from client reservoir model update to processing, quality control and comparison before redelivery to the client, and as such can be performed for a large number of model updates.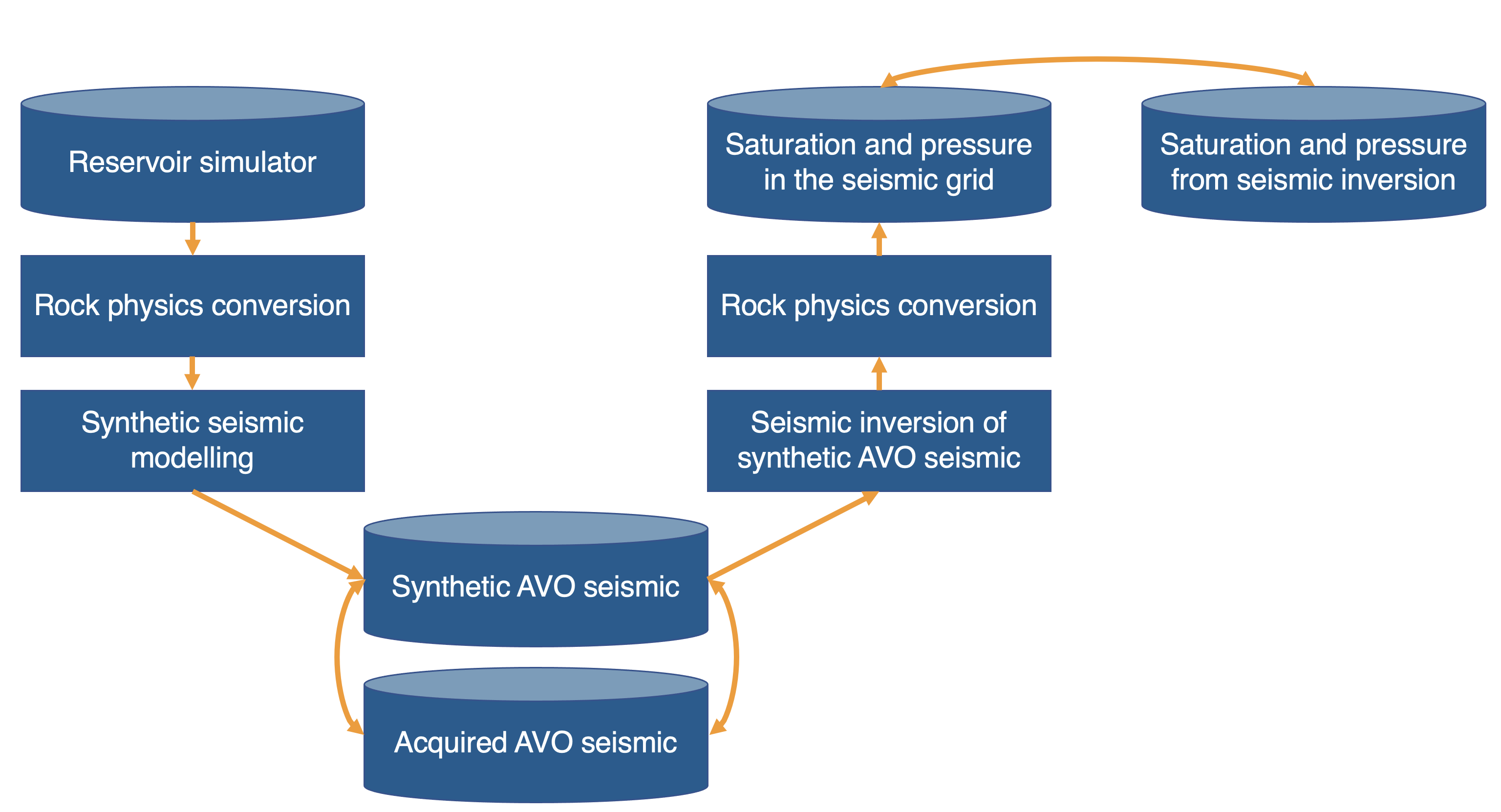 The Qeye sim-2-seis-2-sim workflow