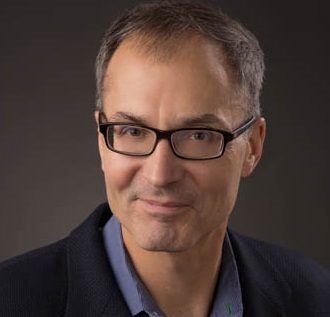 Bill Goodway
Bill holds a B.Sc. in Geology from the University College of London and a M.Sc. in Geophysics from the University of Calgary.
Bill's career started in seismic acquisition in the North Sea leading eventually to a transfer to Calgary in the early 80's. Soon after arriving in Calgary Bill joined PanCanadian Petroleum as a geophysicist and progressed to be the team lead of their Seismic Analysis Group. Following the PanCanadian and AEC merger to form EnCana in 2002, Bill became Advisor for Seismic Analysis within the Frontier and New Ventures Group. After having sold off all the lucrative PanCanadian offshore oil discoveries such as Buzzard in the N Sea, Bill moved to a domestic business unit where he developed new applications of seismic to EnCana's overwhelming pursuit of unconventional gas shale development.
In 2010 Bill joined Apache as Manager of Geophysics (Canada) and Advisor Senior Staff in the Exploration and Production Technology group based in Houston. This role involved leading group of specialists working primarily on acquisition design and processing interaction for improved Quantitative Interpretation (QI) applied to both conventional exploration and unconventional play development throughout the Apache regions.
Bill has presented and co-authored numerous papers at CSEG, EAGE and SEG conventions on seismic acquisition and processing, borehole geophysics, anisotropy, multicomponent recording and AVO inversion/QI.
Bill received four of the CSEG's annual Best Paper Awards between 1994 and 1997, was awarded the CSEG Medal in 2008 and in 2009 was selected as the SEG's Honorary Lecturer for North America.
In 2013 Bill was the honouree for the 2nd CSEG Annual Symposium and in 2016 Bill was recognized by the SEG with the Reginald Fessenden Award for his development and promotion of lambda-rho-mu inversion technology that has become a valuable exploration tool resulting in documented cases of improved drilling success.
Bill is a member of the CSEG, SEG and APEGGA as well as a past member of the SEG Research Committee and TLE editorial board. In addition, Bill was elected President of the CSEG for the 2002/2003 term.